Do you want to reach out to your neighbors but don't know where to start? Look no further! Here is your practical, beginner's guide to neighborhood hospitality!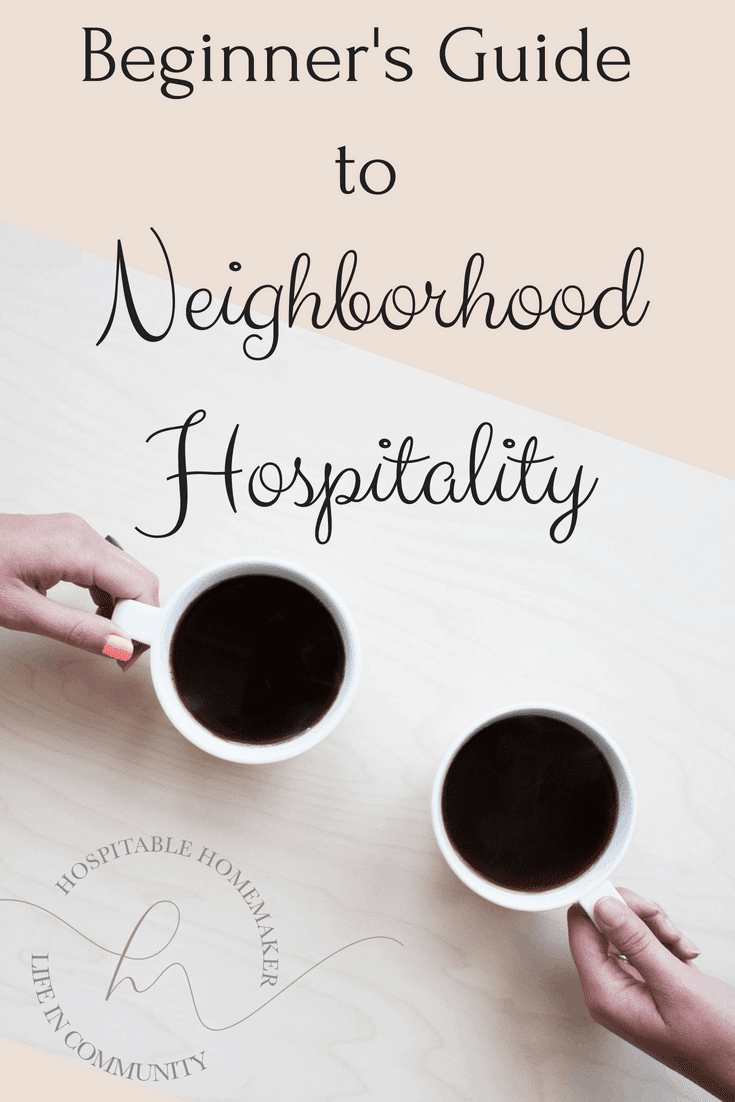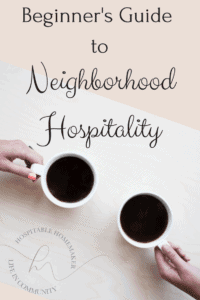 This summer my husband and I are working to be much more intentional with our neighbors and forming deeper relationships. As we are doing this, we are reading books (like this one!), praying, and looking for practical ideas. My sweet friend Angela from Everyday Welcome has a beautiful ministry to her neighbors and I knew I needed to learn from her so I asked her to share with all of us how we can get started in this process. THEN she shared with me that she is hosting an amazing challenge related to this very theme this summer! She shares more about that at the end of this post, so keep an eye out! I can't wait for you to dive into this gem!
Reaching Out to Your Neighbors
A few years ago, our family made a cross-country move to an area with a subtly, but distinctly, different culture. We soon learned that opening our front door would be our greatest opportunity to genuinely connect with those around us. We moved from a place where we were surrounded by Christian friends with like-minded lives and values, to one where the understanding of truth and community were very different. God laid it on our hearts to connect genuinely with our neighbors, using every opportunity to build relationship, with an ultimate desire to see them come to know the God who made them, through salvation in Jesus. He's given us opportunities to connect in ways we never imagined, through hardship and laughter, and changed our idea of what "ministry" looks like in so many wonderful ways. Here are some things we've learned along the way.
Related: Reaching Out to Your Neighborhood: Why You Need to!
Have a heart, but not an agenda.
Ministering to our neighbors isn't an item on our "good Christian checklist." Being able to say we had them for dinner, or invited them to church, or even the old fashioned "led them in the sinner's prayer" isn't our end goal as we live out the great commision. Instead, our calling is to be ambassadors for Christ. Sometimes (and oh, that it were often!), we may have the opportunity to share the message of the gospel with words and invite others to respond. More likely, we will have days, weeks, and years of opportunity to live lives yielded to Jesus, smiling as we mow the lawn, spontaneously welcoming kids to join us for frozen pizza, or babysitting a pup while the owner has to work. Jesus genuinely loved those to whom He ministered, and we need to do the same. We may or may not like them at first glance, we may or may not relate easily, but if we see our neighbors as people who have needs and hurts that can be solved by our good God, we begin from a standpoint that offers hope and blessing.
Pray. Pray some more.
If you know specific needs your neighbors have, pray for them. Pray God will bless them, and pray He will allow them opportunities to see Him at work. Pray He will give you a tender heart, a wise mind, and insight into how to genuinely connect. Pray for openness on the part of your neighbors as well. Pray for cultural differences, language barriers, and spiritual barriers as well. Ask God whom He wants you to connect with, and how to do it. It's amazing how He swings wide the doors He wants open, and how other doors seem to slam shut, when you might only later see the "why." (I've got an incredible story of how I, maybe more specifically than I had in my life, prayed in the very neighbors that live on our street. While I know full well God had His plans, I am awed at how He allowed me to pray in such a way that I watched His will unfold in the craziest series of events and people!)
Get over yourself.
(Or your home, your outfit, your dirty kitchen, your lack of time to make something delicious, or whatever boundary you think holds you back!) Your neighbor might care if your guest bathroom isn't spotless, but more likely, she'll breathe easier and be thankful someone else lives a real life, too. Try not to apologize for things that bother you, because often you can unintentionally set a tone that makes you or your guest uncomfortable. By all means, if you're able, straighten and wipe down the sink, but if you can't, smile and offer a glass of cold water or a cup of herbal tea. (Once, a neighbor needed to talk on the spur of the moment. I literally swiped dirty dishes into the sink as I brewed us some hot tea, and quickly settled us into the next room which was slightly in better condition. She couldn't have cared less; she needed a friend in the moment and my embarrassment over my house would have distracted us from the real, honest, friendship we were building in a moment of crisis.) The smallest acts of hospitality create blessing in ways you might not imagine. (For a few tips on fast fixes for your home to create welcome, read here!)
Related: Hospitality is about Connection, Not Perfection
Meet a need.
So often, "living as salt and light" means meeting a practical need. I've learned as a home-educating parent who works from home, I often am uniquely able to be there for a neighbor in need, whether it's helping with a little one unexpectedly home from school or (true story!) taking a pet to an appointment because the owner was called away on emergency. What are you uniquely able to do to serve a neighbor?
Food – Can you make a warm meal for a shut-in? Or can you text and offer to grab a gallon of milk? Maybe you can give out cheap popsicles to the neighborhood kiddos while they're shooting hoops nearby. Food is always a way to bless someone, and it doesn't even have to be homemade!

Pets – Can you or your child offer to walk a dog or feed a pet when the owners are away? Sometimes just saying "hi" to the pets is a great way to connect to their human "parent," and may open the door to a future connection.

Childcare – It takes commitment, but willingness to babysit in a pinch can be a huge blessing to a single mom. Being a "safe" neighbor whose lawn is available for the slip-and-slide or bringing a meal to new parents, or even just taking the time to learn the names of the kids on your block can be a start to letting others know you genuinely care about them. (Note from a many-child-mama: please be sure to always respect parents. Never try to connect with a child separately from parents – you want them to know you honor their relationship and respect their boundaries.)

Home help – Sometimes the greatest examples of kindness come during crisis. Neighbors helping shovel snow in a blizzard or bag sand in a tropical storm are a gift. Can you rake leaves or help mow the grass for an elderly neighbor? Offer advice on the sprinkler laws in your town? These small offerings are bridge-builders!

Use your gifts! Think about skills you have that you use in your workplace, your church, or your home. How can you share them with someone nearby as an ice-breaker or moment of blessing?
Related: 15 Ways to Be The Best Neighbor on the Block

Hold to your standards, but not your high-horse.
If someone doesn't know Jesus as their savior, they do not operate from the same value-base as you. Be willing to live the convictions God has placed in your heart and taught you by His word, but be humble. Don't be shocked or expect those around you to do the same. Be prepared for language that is different, conversations that will challenge your belief system, and life choices that differ from your own. It's important to "live as Christ," but being shocked or critical won't draw others to Christ. Be willing to be vulnerable in your own struggles, while also pointing to the hope of Christ in them. Be willing to engage in hard, honest conversations, speaking the truth in love, and sharing your own life experiences. If you don't know an answer, say so. If you struggle with a response, answer honestly. (It's also important to have healthy boundaries – if you have small children, be mindful of situations that could compromise what they hear and see, and protect them as God leads.)
Get a support team!
Whenever you set off on a new venture, it's always a good idea to have a team behind you to pray for you, to help meet needs, and to uplift you when you struggle. Even more so when you intentionally build relationship; you'll need a wise ear and a place to seek insight and encouragement. Have at least one trusted friend who prays with you and for you and your neighbors, and has your back when you need help creating healthy boundaries, finding resources to serve, and needing a "place to rest" when you work hard to serve.
Related: Life In Community: The Importance of Relationships to the Christian Life
Just be there.
Whether it's sitting on the front steps with your cup of tea and a book, sharing your phone number in case there's a need, or waving as you pass on your way to the grocery, just being present is a gift you give and an open door to genuine connection. Ask God to give you eyes to see those around you who need His grace, and the courage to give it when the opportunity arises.
If you are looking for some additional ideas to help you on your neighboring journey, we have a resource that is perfect for you in the resource library! Subscribe below to gain access!
(Here are some more ideas for creating intentional hospitality.)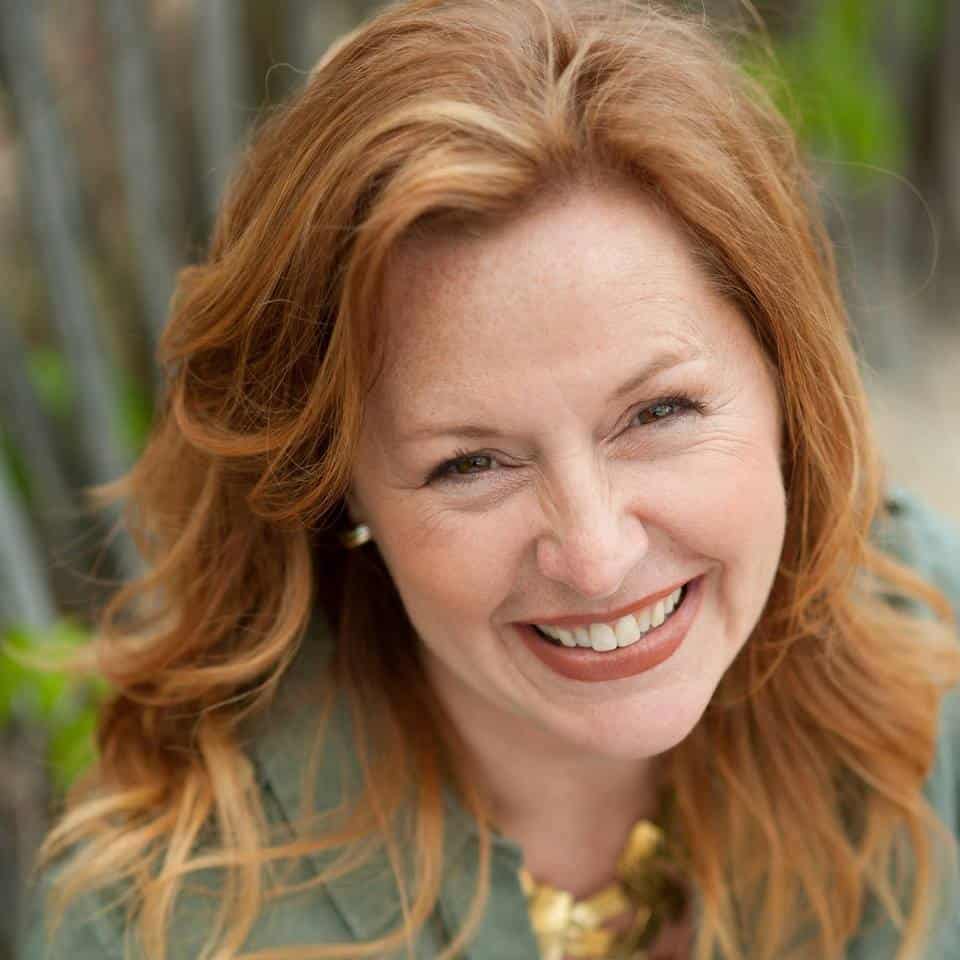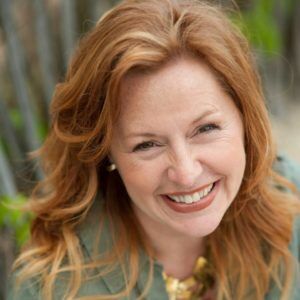 Angela Sackett is a wife, momma, home educator, speaker, author and photographer (and her house is perpetually in need of a good dusting!). She blogs at Everyday Welcome, where she encourages women to open their hearts and homes to God and others, living as salt and light right where they are. She shares recipes, devotional thoughts, and inspiration for home and family.