Looking for a simple, quick way to show your neighbors you care? Check out this quick list that is full of great ideas your neighbors will love!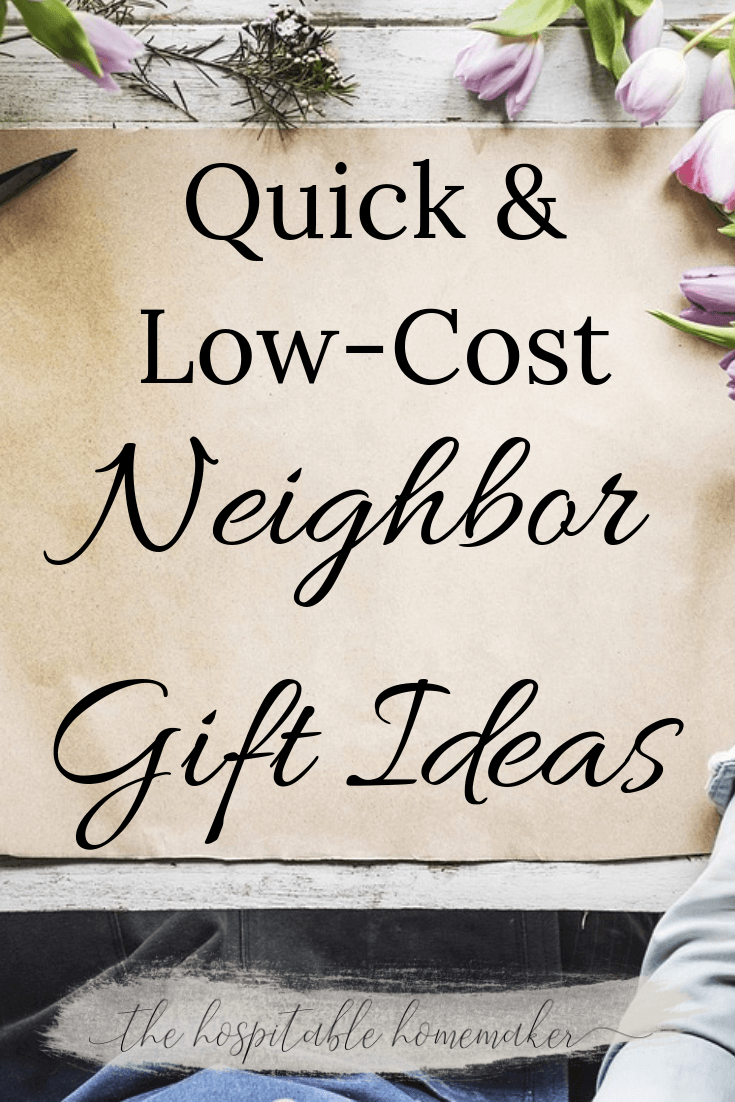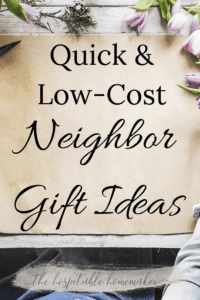 Easy to Make Gifts Your Neighbors Will Love
It was slightly awkward, knocking on the door of a complete stranger but there we were, my husband, myself, and our two children (one only a few months old), trying to make it seem normal when they opened the door. We smiled, handed them a tin of cookies, introduced ourselves and wished them a Merry Christmas. Time and time again this happened and each time I was more thankful for the extremely extroverted daughter God gave me and her simple, toddler way of putting everyone at ease.
This was our first experience with trying to reach out to our neighbors. We had lived in our house only 2 months and had met only one neighbor before that. Our street is an unusually quiet one and our neighbors are friendly but a little reclusive. We live in New York where individuality and privacy reign.
And yet each person who opened the door did so with a smile. They were glad we had come. A few months later they were giving us prayer requests, visiting our church, and telling friends who came for their garage sale how nice we were. They didn't know us really but they felt like they did from that one simple act at Christmas.
This year, on Hospitable Homemaker, we have talked a lot about neighborhood relationships. We have talked about how to start forming these relationships and why we should bother. So today I thought I would give you a practical look into the idea we first used to open the door in our secluded neighborhood and show them with one simple gesture that Christians endeavor to live lives that are different.
We simply made cookies and packaged them in tins. We added a gospel tract and an invitation to our church along with it. This year though I would like to do something a little different. I am now gluten free and refined sugar free. I will still make traditional Christmas cookies for my family but in case there are others in my neighborhood with a similar concern I thought I would look for a few options. Here are some great ideas I've found from blogger friends and around Pinterest that I thought would be of help to all of us as we consider what we should do to reach out to our neighbors this Christmas.
PLUS what I love about these is that they are totally simple to do with children or a group of friends who all want to reach out to their individual neighborhoods and are looking for inspiration!
Related: 15 Ways to Be The Best Neighbor on the Block
1. Stovetop Potpourri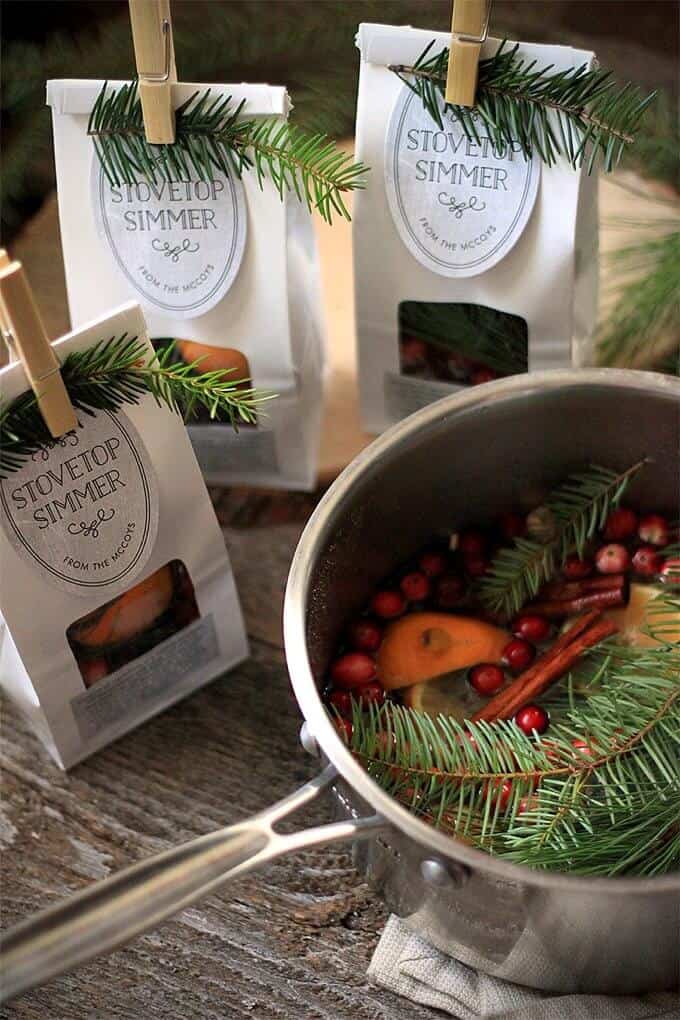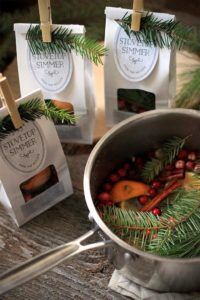 This beautifully simple, stovetop simmer from Evermine is a PERFECT neighbor gift. It takes only a few moments to put together and will fill your neighbor's homes wit beautiful smells for Christmas. I love this idea and may actually add some of this to gift baskets I give to several people this holiday season! Check out the recipe here…
2. Cranberry Salsa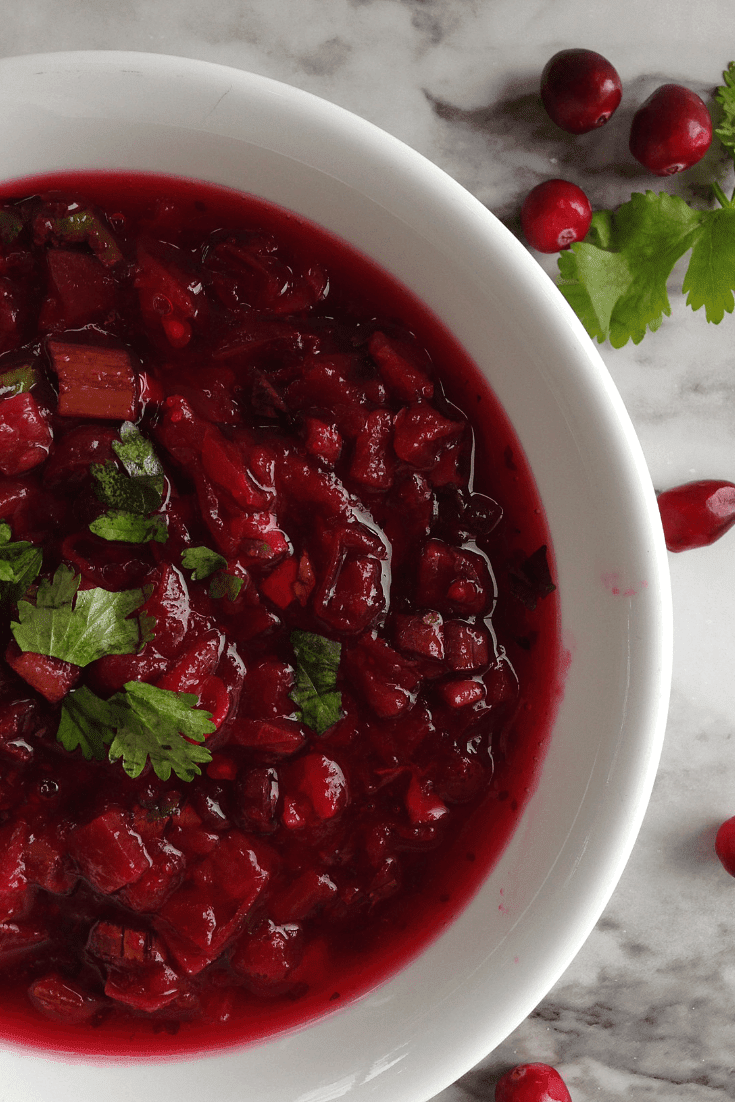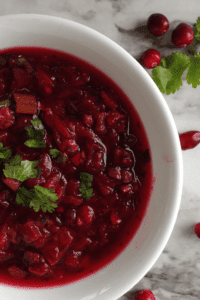 What a unique and fun idea from my friend Sandi at The Welcoming Table! This Cranberry Salsa looks like a perfect gift to give neighbors. Maybe put it in a cute jar or dish and let them know it works great served with cream cheese and crackers like Sandi talks about in her post! Check out the recipe here…
3. Pickles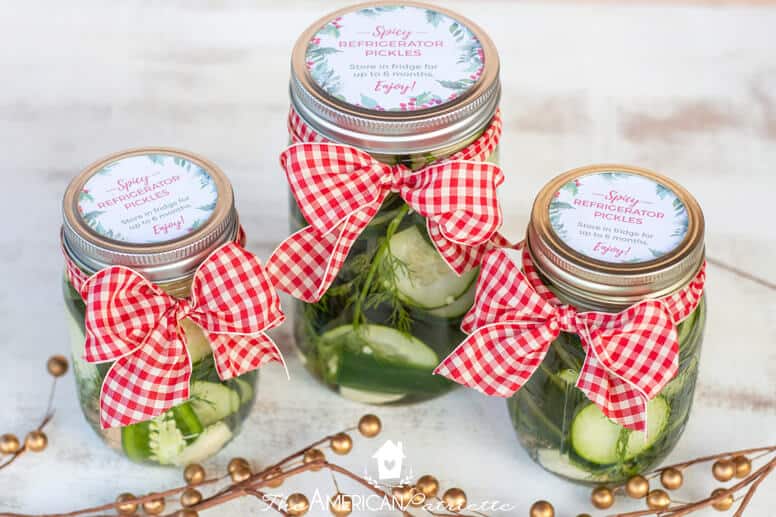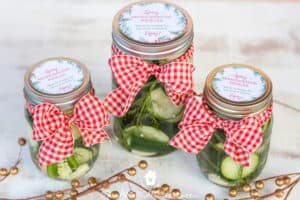 I have always been a little intimidated by making pickles because canning seems like SO MUCH WORK. My mother-in-law loves to do this and has offered to teach me so maybe next year I will get into it but in the meantime, these refrigerator pickles from my friend Mauri at The American Patriette look like a great option! Simple and quick to put together, these look like such a great way to take care of bless our neighbors this Christmas.. Check out the recipe here….
4. Cookies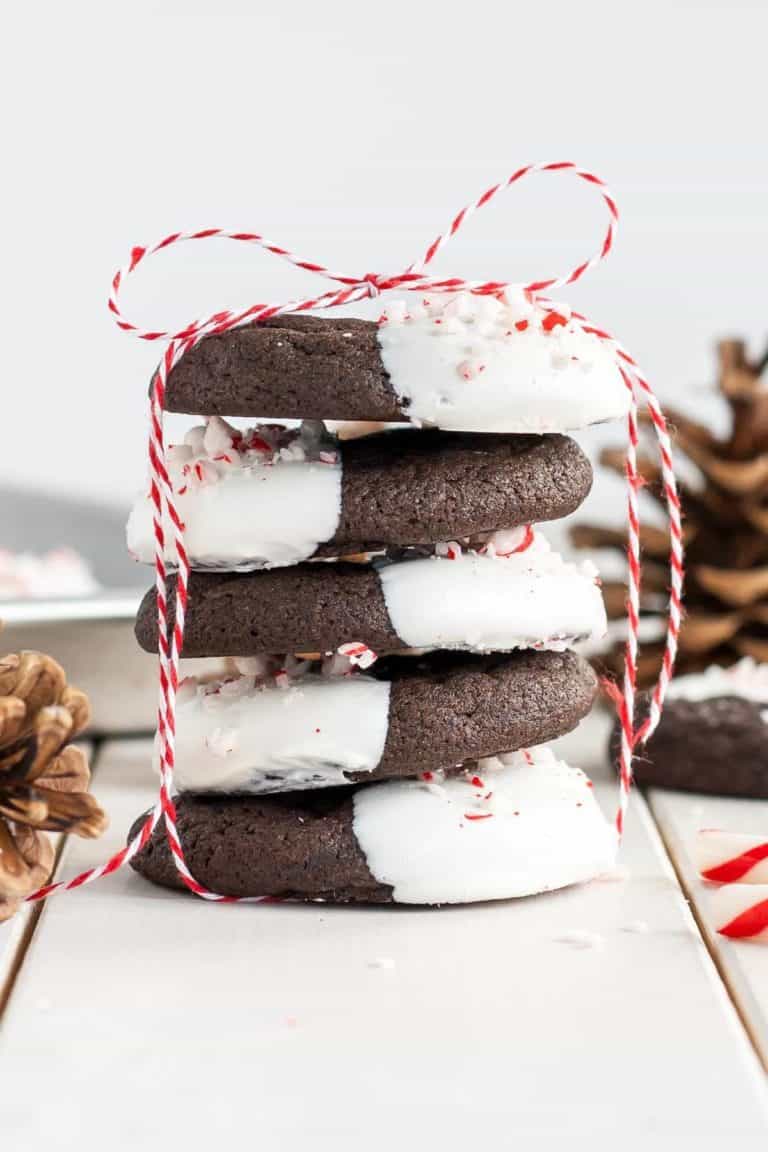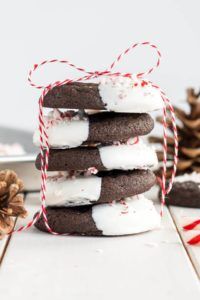 I told you that our first Christmas in our house we gave away cookies. I made a variety of Christmas cookies that year and we packaged them up and it was a huge success. These cookies from Liv for Cake look like they would be the perfect neighbor gifts to give this Christmas! They look so festive without even doing anything to them and they have fantastic reviews! Check out the recipe here..
5. Homemade Granola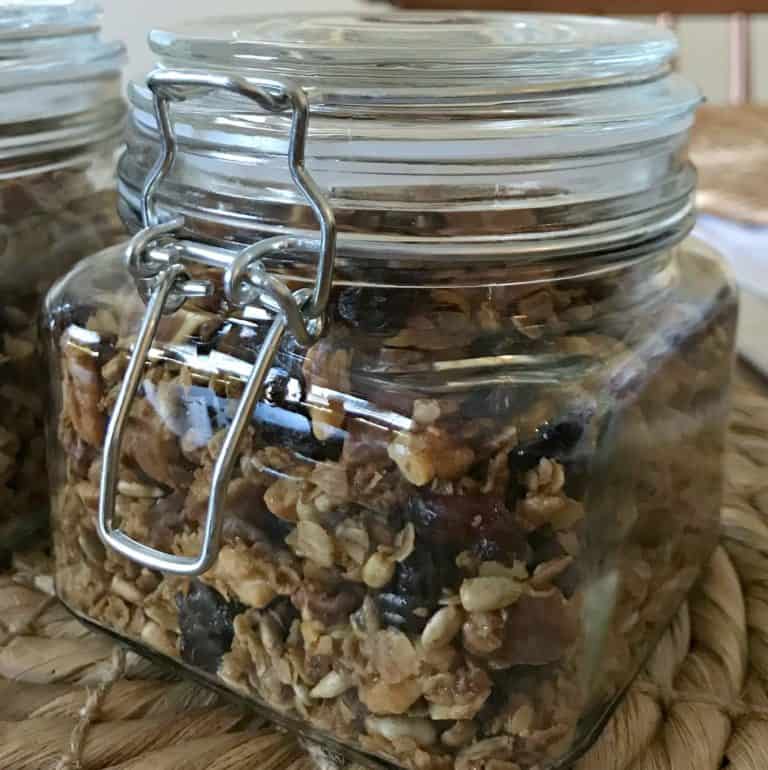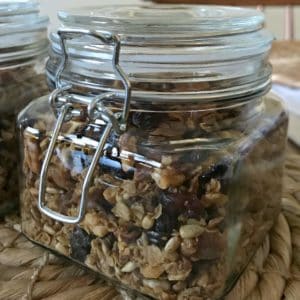 This Homemade Granola from my friend Whitney at Come Home for Comfort works perfectly as a neighbor gift idea! She talks in this post about it being perfect as a hostess gift and I think both uses are great! What a pretty, simple way to reach out this Christmas! Check out the idea here…
6. Lemon Bread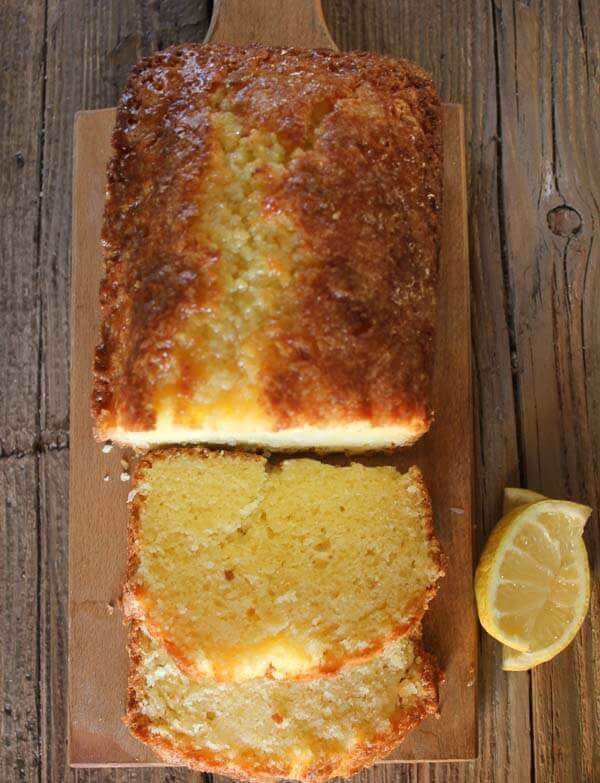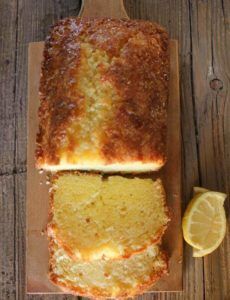 Every year my mother-in-law makes several batches of sweet bread to give as gifts and lemon bread is always on the list! This year it is what my dad requested she bring to Thanksgiving and even my especially picky daughter LOVES it! This recipe from An Italian in My Kitchen looks delicious and I'm sure your neighbors would be happy to see you coming! Check out the recipe here…
7. Pumpkin Bread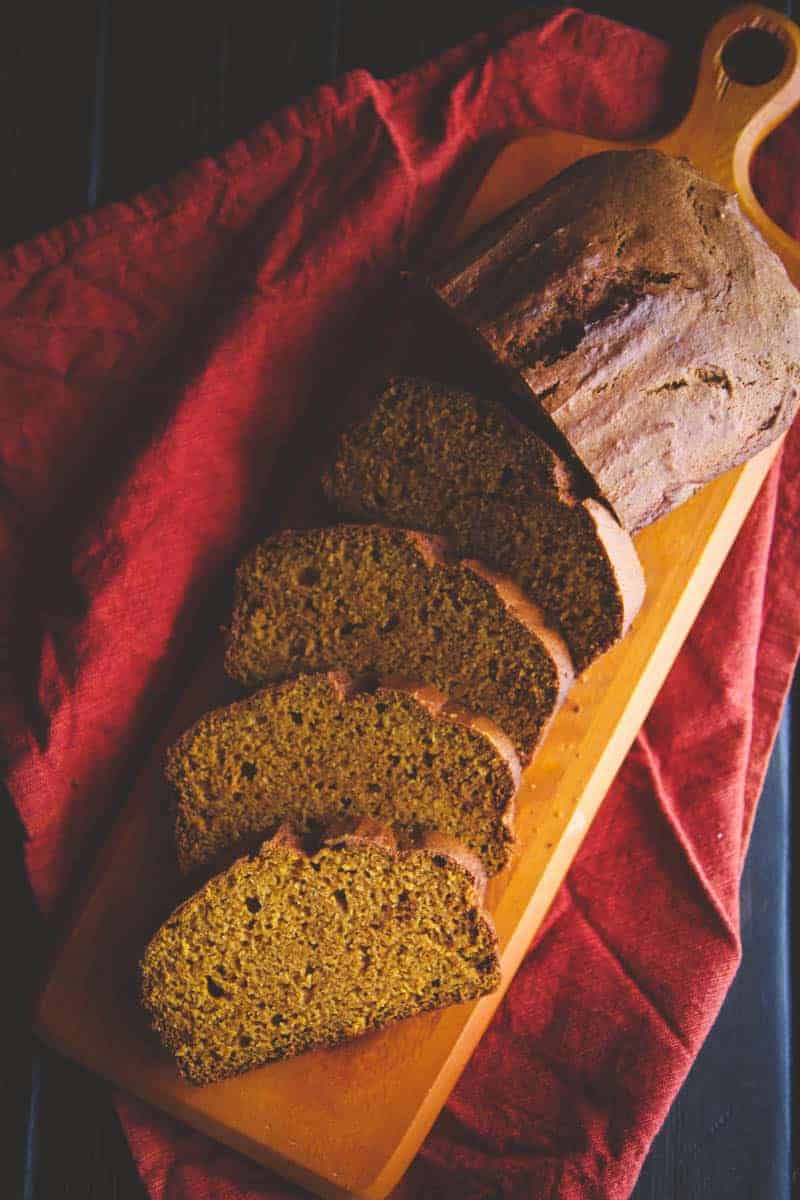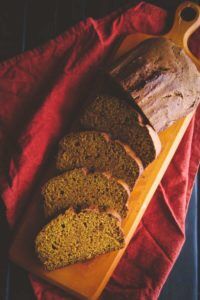 As I said earlier, I am gluten and refined sugar free so a friend made me this bread from Sweet Phi for Thanksgiving this year and it was DELICIOUS! I am seriously obsessed now. She used coconut sugar in place of the regular sugars listed and it turned out perfect. It is moist and delicious and I know your neighbors would love to receive this as a gift this Christmas. Check out the recipe here…
8. Gift Basket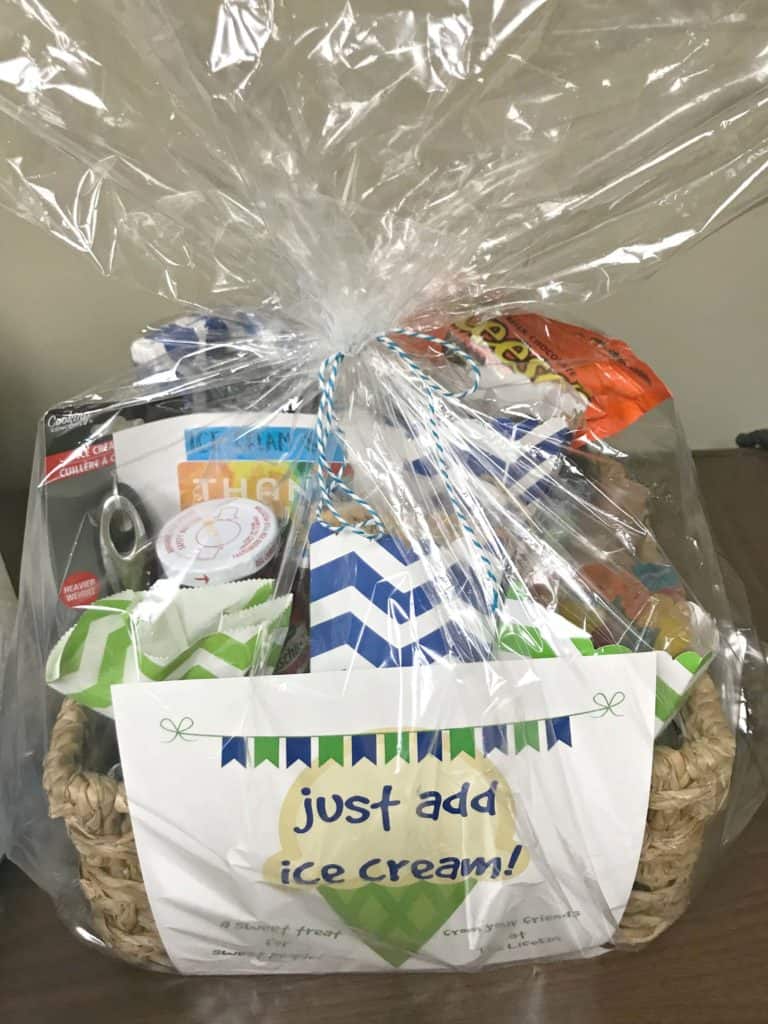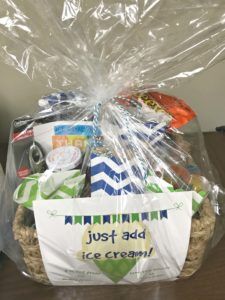 In case you want to go all out for your neighbors this year and give them something extra special, check out this post from Come Home for Comfort. It is a simple, DIY ice cream gift basket that will definitely impress your neighbors. I think I might use this as a hostess gift down the road too! Check it out here…
If you are looking for other ways that you can be a good neighbor, we have the perfect resource for you in the resource library! Subscribe to gain access to a printable list of ideas to help you as you reach out to your neighbors.
Does anything stand out to you from this list? Have you made any gifts for your neighbors that they have loved in the past? Let me know in the comments below!